Episodes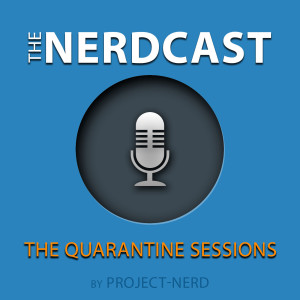 Tuesday Jun 30, 2020
Tuesday Jun 30, 2020
In lieu of a full episode of The Nerdcast this week, we have a special and short internal interview.
Back at the Front Range Film Festival in Longmont, Colorado, Project-Nerd's newest interview, Lea, sat down with the youngest ProNerd team member, Evey. The two have a fun quick chat to pass the time. Something we were luckily able to catch on camera.
The Nerdcast
Project-Nerd's The Nerdcast is back and better than ever in 2019. Join Adam, Bob, Iggy, and Tyler as they bring you an hour of geeky goodness each week focusing on movies, comics, video games, cosplay, and just about anything else geek. Find out why Project-Nerd's flagship podcast, which now airs every Wednesday, has more than 10 intentional listeners and thousands of accidental ones.
Only on the Project-Nerd Podcast Network.