In four seasons, is this seriously the first time we've had a guest while in studio?

It's true! For the first time ever, The Nerdcast crew welcomes special guests (while not on tour) when Gord and Dave, from the short film Game Companion, join in on the fun. To learn more about the video game themed film, Game Companion, visit the website gamecompanionfilm.com and listen to this episode (obviously!).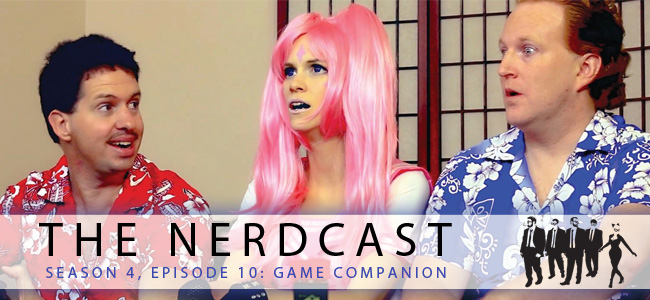 Season 4, Episode 10: Game Companion
Adam, Bob, Erin, Iggy, and Tyler are back for more excitement, more geekery, and even more randomness. The most popular podcast on the internet (based on data we've pulled from our moms), is here for a 4th season. Project-Nerd fans... you have been warned!
Share
|
Download