The Nerdcast team preps for the Oscars by talking about Spider-Man, Marvel, Sci-Fi Pilots, and more.
The team is back together for a whirlwind episode full of comics and science-fiction. Even with plenty to offer for the reading fans, the Nerdcast also covers movies with picking the main six category winners for the upcoming Oscars. Will Bob win by a mile again?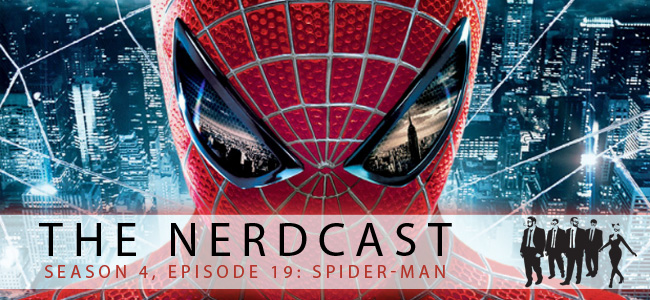 Season 4, Episode 19: Spider-Man
Adam, Bob, Erin, Iggy, and Tyler are back for more excitement, more geekery, and even more randomness. The most popular podcast on the internet (based on data we've pulled from our moms), is here for a 4th season. Project-Nerd fans... you have been warned!
Share
|
Download