The newest episode of The Nerdcast was recorded live out of Planet Comicon in Kansas City.
Join The Nerdcast team as they host their Broadcast Your Podcast panel that features what not to do when starting a podcast. The team does some soul-searching, shares some stats and truths behind the podcast, and answers some fantastic questions.
Due to this being recorded live at a panel the audio may be a bit back and forth. We apologize ahead for that, but promise a fun-filled episode.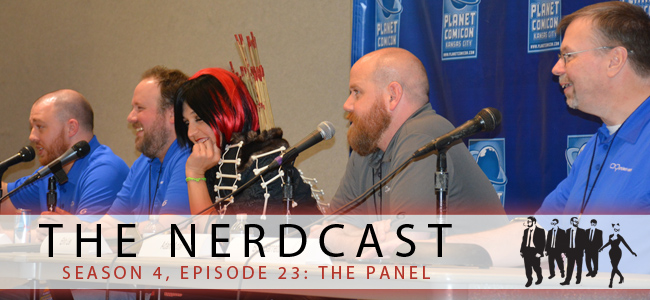 Season 4, Episode 23: The Panel
Adam, Bob, Erin, Iggy, and Tyler are back for more excitement, more geekery, and even more randomness. The most popular podcast on the internet (based on data we've pulled from our moms), is here for a 4th season. Project-Nerd fans... you have been warned!
Share
|
Download