The Nerdcast returns, united as one for the first time since Planet Comicon
Join The Nerdcast team as they talk about the many great things of Planet Comicon, right after they get done arguing about movies and things. It Follows, Cinderella, The Kingsman, and Fast & Furious 7 are all on the table, as well as some exciting conversation around Game of Thrones and Video Games.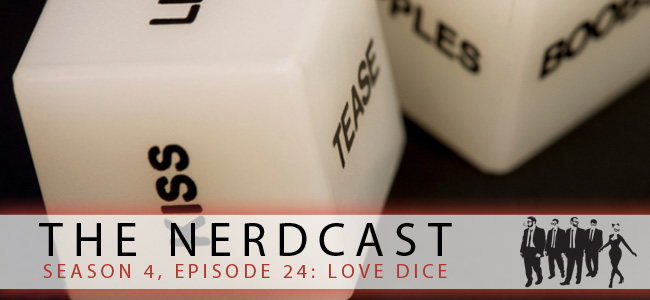 Season 4, Episode 24: Love Dice
Adam, Bob, Erin, Iggy, and Tyler are back for more excitement, more geekery, and even more randomness. The most popular podcast on the internet (based on data we've pulled from our moms), is here for a 4th season. Project-Nerd fans... you have been warned!
Share
|
Download