It's another exciting episode of The Nerdcast. However, we have a slightly different approach for episode 25.
Join Tyler from The Nerdcast as he interviews a handful of other podcasters that were at last month's Planet Comicon in Kansas City. Whether you like bromance, board games, comics, or general geeky banter, we have some more podcasts to add to your weekly pull list.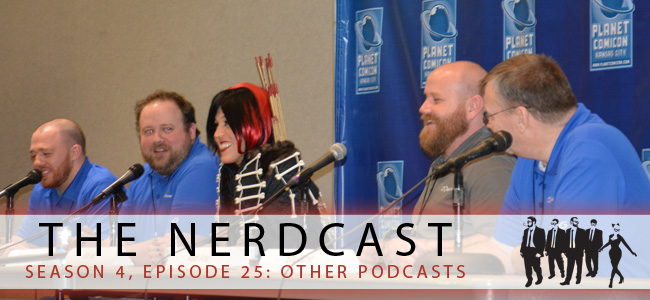 Season 4, Episode 25: Other Podcasts
Adam, Bob, Erin, Iggy, and Tyler are back for more excitement, more geekery, and even more randomness. The most popular podcast on the internet (based on data we've pulled from our moms), is here for a 4th season. Project-Nerd fans... you have been warned!
Share
|
Download