Episodes
Thursday Apr 16, 2015
Thursday Apr 16, 2015
This week the Nerdcast team backs off each other's throats... well, for the most part.
Episode 27 features the entire Nerdcast team (plus Dr. Beth) talking about the many amazing geekdoms here and near. Daredevil, Game of Thrones, Furious 7, local Cuisine, Star Wars, Jurassic Park IV, and more.

Which Star Wars movie is the worst? Which is the best? Let us know in the comments below.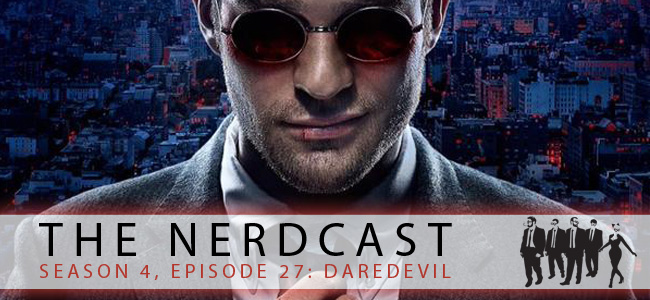 Season 4, Episode 27: Daredevil
Adam, Bob, Erin, Iggy, and Tyler are back for more excitement, more geekery, and even more randomness. The most popular podcast on the internet (based on data we've pulled from our moms), is here for a 4th season. Project-Nerd fans... you have been warned!