With Iggy out, the inmates run the asylum.
Episode 28 takes a good look at C2E2 as well as the amazing trailers through last week and Chicago food.
Join the Project-Nerd team in Chicago this weekend as we take on C2E2. The team will be on the floor in the blue and orange shirts taking pictures for cosplay galleries, capturing great video content, and more.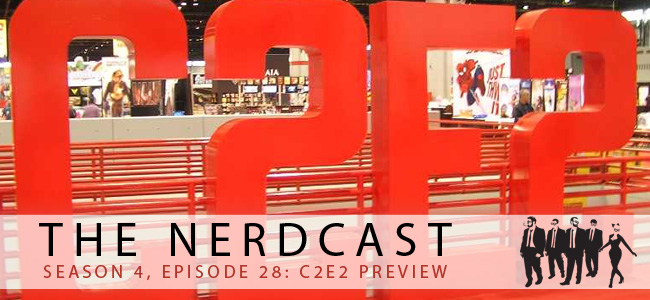 Season 4, Episode 28: C2E2 Preview
Adam, Bob, Erin, Iggy, and Tyler are back for more excitement, more geekery, and even more randomness. The most popular podcast on the internet (based on data we've pulled from our moms), is here for a 4th season. Project-Nerd fans... you have been warned!
Share
|
Download