Season 4 of the Nerdcast continues with more sexual innuendos than you can shake a... well, you get the idea.

Episode 3 covers New York Comic Con, Battfleck, Tallgrass Film Festival, gaming, and the matter of cosplay is not consent.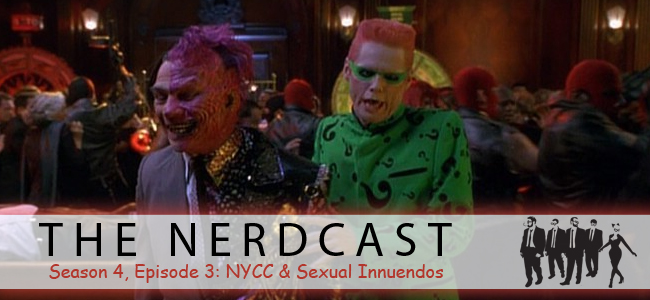 Season 4, Episode 3: NYCC & Sexual Innuendos
Adam, Bob, Erin, Iggy, and Tyler are back for more excitement, more geekery, and even more randomness. The most popular podcast on the internet (based on data we've pulled from our moms), is here for a 4th season. Project-Nerd fans... you have been warned!
Share
|
Download