The team is all back together after exciting back-to-back weekends at conventions.
Adam, Bob, Erin, Iggy, and Tyler all connect for a fun-filled night featuring The Martian, FIFA, Fallout 4, O Comic Con, and Jurassic World. But the action doesn't stop there, as the show peaks with memories of The Kingsman and an argument about Game of Thrones.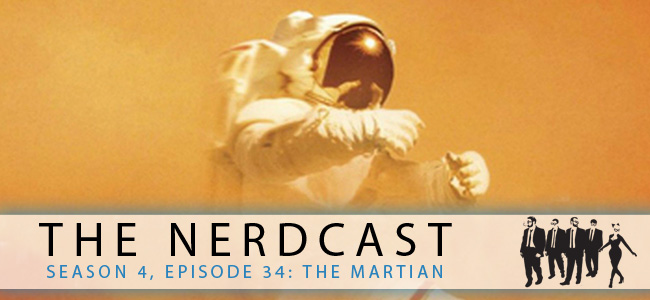 Season 4, Episode 34: The Martian
Adam, Bob, Erin, Iggy, and Tyler are back for more excitement, more geekery, and even more randomness. The most popular podcast on the internet (based on data we've pulled from our moms), is here for a 4th season. Project-Nerd fans... you have been warned!
Share
|
Download