The team can barely contain themselves with E3 taking place in California.
The Nerdcast Crew all dials in ahead of their first live episode to talk about all things E3. Besides games, the crew revisits Kingsman, talks Jurassic World and box office records, talks extensively about Sir Christopher Lee, and even touches on some sports.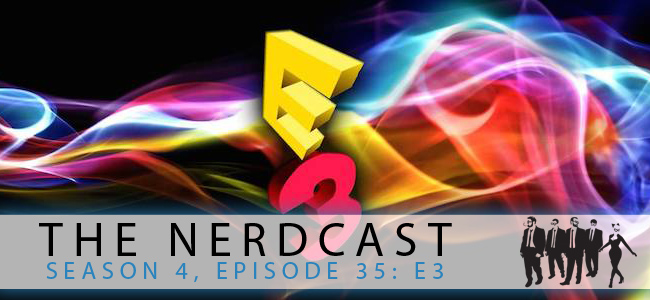 Adam, Bob, Erin, Iggy, and Tyler are back for more excitement, more geekery, and even more randomness. The most popular podcast on the internet (based on data we've pulled from our moms), is here for a 4th season. Project-Nerd fans... you have been warned!
Share
|
Download