It looks like we made it!!!
The Nerdcast Crew records a live episode to celebrate the end of Season 4. With talks of Comic-Con International, Marvel, Jurassic World, and the unboxing of our Geek Fuel Mystery Box, the team wraps up a fantastic season of recording.
Feel free to check out the video recording here: https://youtu.be/_Hpisqw2MBc
Production Note: The episode was recorded live causing audio levels and background noise to be different than normal.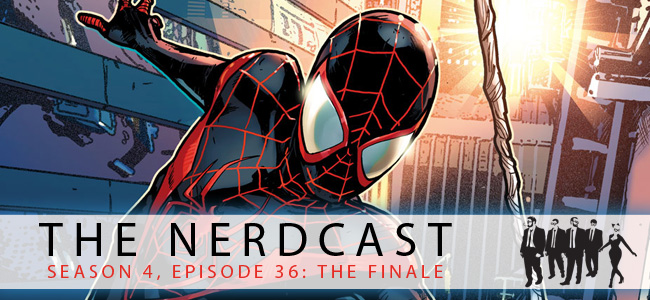 Season 4, Episode 36: Finale
Adam, Bob, Erin, Iggy, and Tyler will be back July 6th for a brand new season of Project-Nerd's popular podcast, The Nerdcast.
Share
|
Download